promofidelity is part of the promosistem group
Promosistem is an innovative creative studio that specializes in the design and development of exclusive promotional products for the promotion of our clients' brands.
We use the latest technological advances for innovation, creativity and personalization of promotional gifts for companies offering only the highest quality products.
We have more than 10 years of experience in the market and more than 200 satisfied customers.
In Promosistem we look for, design and personalize those promotional gifts that more adapt to the business objective, either with a standard product or creating a product from the beginning, completely customized and unique. We work with brands of great recognition that allows us to offer the best promotional gifts more sophisticated and high quality. In addition, we help you differentiate yourself from your competition by offering you a personalized and totally unique packaging.
Corporate gifts are the ambassadors of a brand since they have the power to accompany the image of a company and for that reason each detail must be taken care of.
We take into account that a brand is a promise and the brand experience influences the behavior of the client. As a result, when the experience is positive, the client returns. This is where we get involved. Especially understanding and defining the image of a brand helping to prolong it with promotional items.
Our mission is to take care of the corporate image of our clients, offering the best quality promotional items. For this reason we take care of each one of the processes of the merchandising product, from the choice of the product, the stamping of the logo, the personalized packaging and the analysis of results.
We belong, as the only partner in Spain, to the IPPAG organization with a presence in 31 countries.
IPPAG is an international corporation with 60 offices around the world and headquartered in London. Extensive experience in promotional marketing, offering Ad Hoc solutions to cover the needs of a broad portfolio of multinational clients.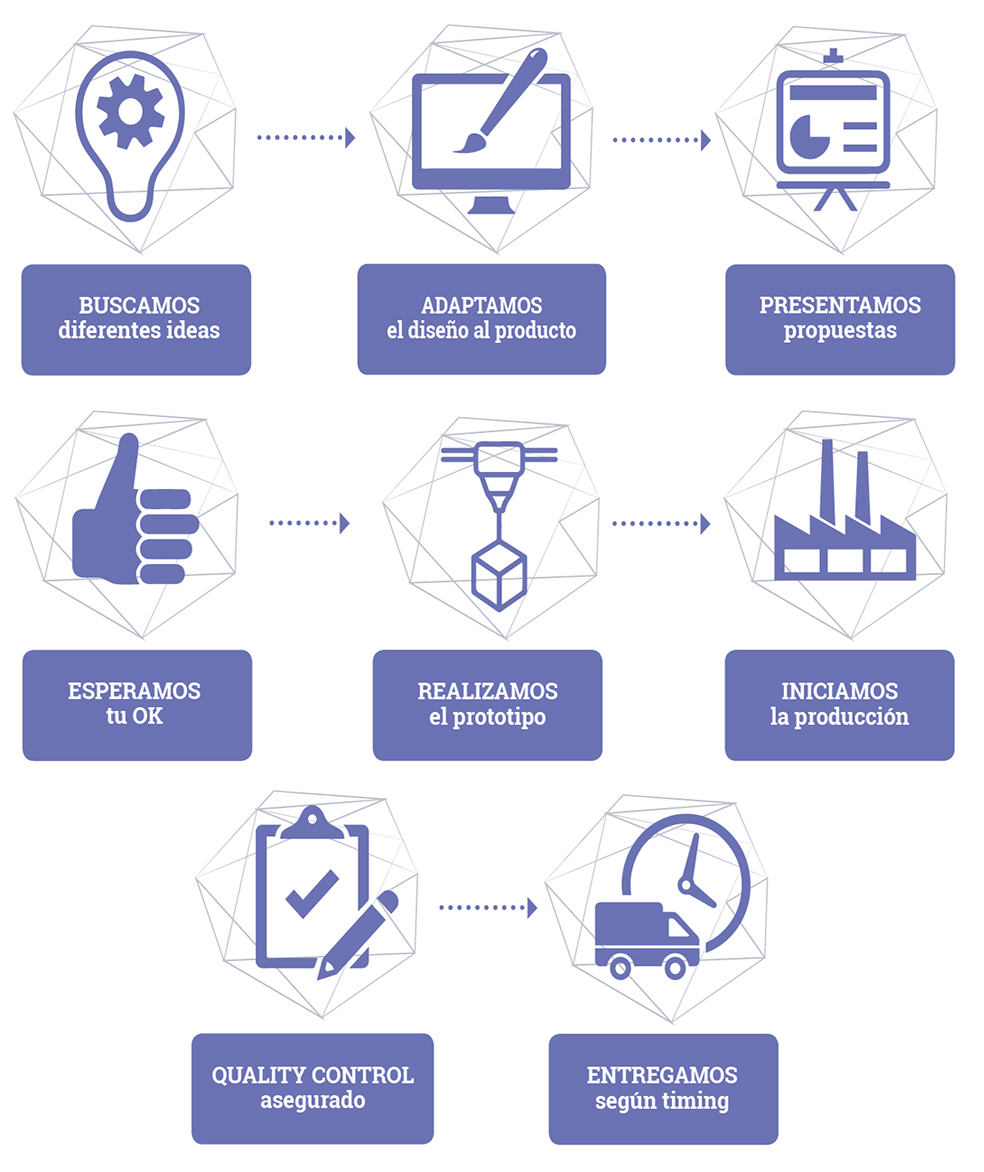 SURPRISING IDEAS, LEFT SOLUTIONS
Promosistem offers 3 lines of business related to business gifts
Online management tool of corporate merchandising.
Product management unique to differentiate you of the competition.
SUCCESS STORIES
PROMOTIONAL GIFTS